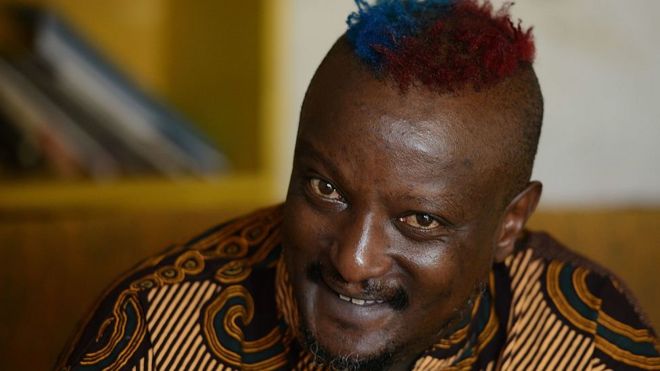 The recent passing of Binyavanga Wainaina (above), one of the first high-profile Kenyans to openly declare that he was gay, has once again brought the issue of diversity in Africa to the fore.  We are not homogeneous cultures and people, and should be embracing our differences. Commenting in this article about his life, Nanjala Nyabola commented about his much-publicised "coming out" in 2014,
"What he said is 'look I'm here and I'm still the same person that you know and love and respect '… I think it's incredibly powerful,"
Botswana has recently de-criminalised gay and lesbian sex, and you can read Kago Komane's excellent analysis of this process, where he also describes gay bashing as "a colonial import" here.  In an earlier article, Bernadine Evaristo discusses the impact of colonialism in the piece entitled "The Idea that African homosexuality was a colonial import is a myth."
Several books have researched in depth the history of LGBTQI people in Africa:
Hungochani: The History of a Dissident Sexuality in Southern Africa explores pre-colonial sexual diversity in the Southern African region.  Hungochani is the Shona word for "homosexuality".  An overview of the different chapters can be found here.
Boy-wives and Female Husbands also explores a wide range of African sexualities throughout history and a short summary is given here.
An ever-growing range of African literature is also exploring themes around being gay and African, including Uzodinma Iweala's second novel, Speak No Evil, which is reviewed here.
An Al-Jazeera piece by Tafi Mhaka from late 2018 asks the question, "are anti-gay witch hunts really protecting 'African values'"
Put simply, Bisi Alimi's 2015 Guardian article states "if you say being gay is un-African, you don't know your history."